One of the previously announced features just showed up in our Office 365 tenant: tagging someone in an email.
It's fairly simply: by adding someone in the body of your email using the @-sign, you automatically add them to the recipients list of the mail. Check it out:
I start off by creating a new email. I address it to my manager and start typing.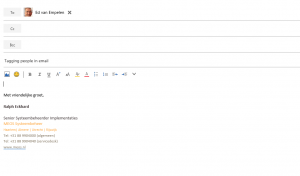 Somewhere along the line, I decide I want to include my colleague Robert in the conversation. I add him inline using the @-sign. Outlook for the Web picks this up, and displays some possible people I want to include. I click to select the right one.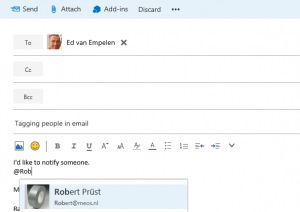 After I select Robert, he gets added in the to-field of the message.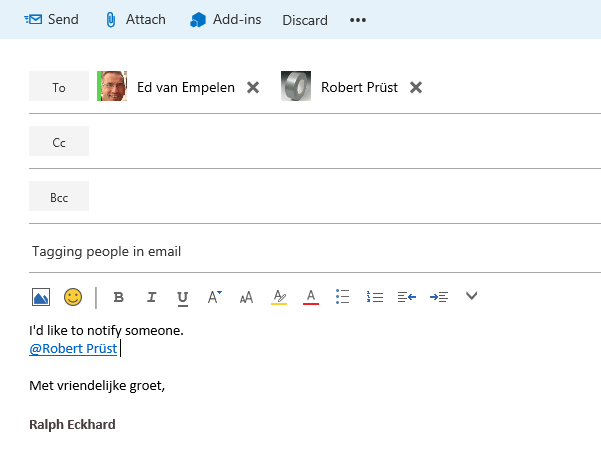 As you can see, the name becomes a clickable link to his email address.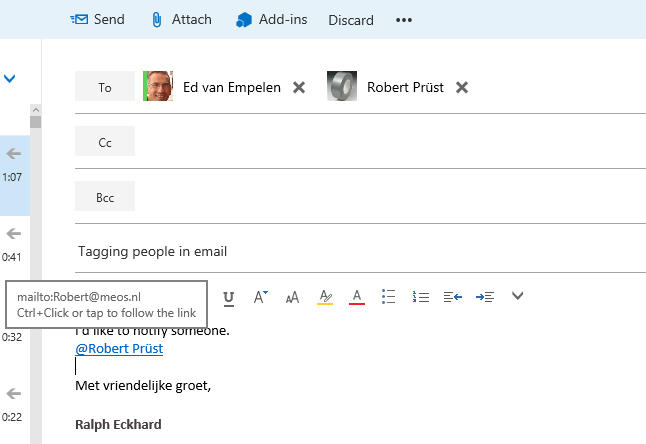 And that's it! I really like this feature; it makes sure that when you add someone in an email with a 'call to action', the get added to the recipient list and you are sure they receive this email, even if they weren't in the conversation before!