Recently, Microsoft announced the OneDrive admin portal to be available in preview.
Through this portal, you can set permissions for your users on sharing files, syncing files and more.
A quick run through: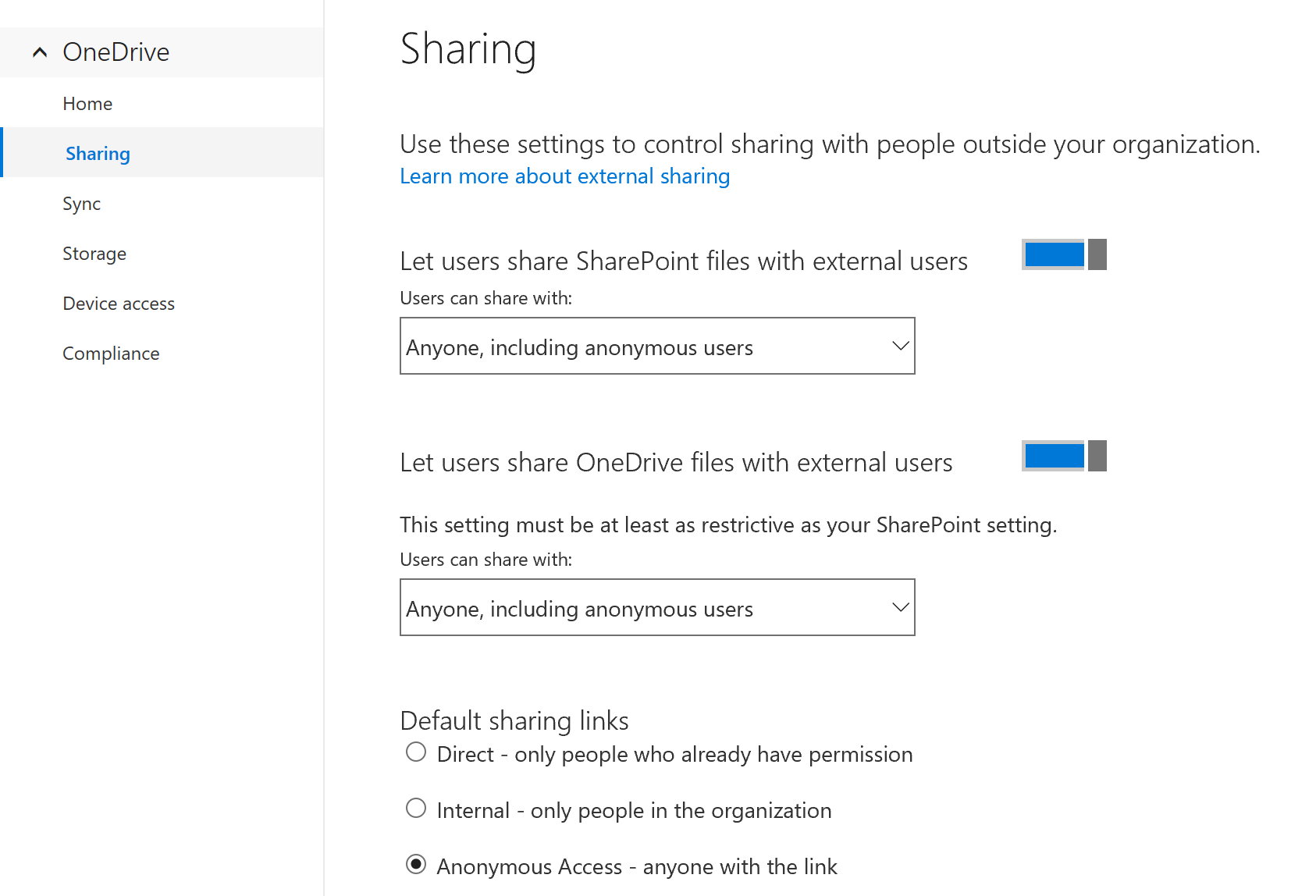 On the 'sharing' menu, you can control if users can share SharePoint- and OneDrive content with external users. You can also set the default type for sharing links.
For anonymous access links, you can set if and when these links will expire. Furthermore, you can block or allow external sharing with certain domains and set if external users can share your content with other.s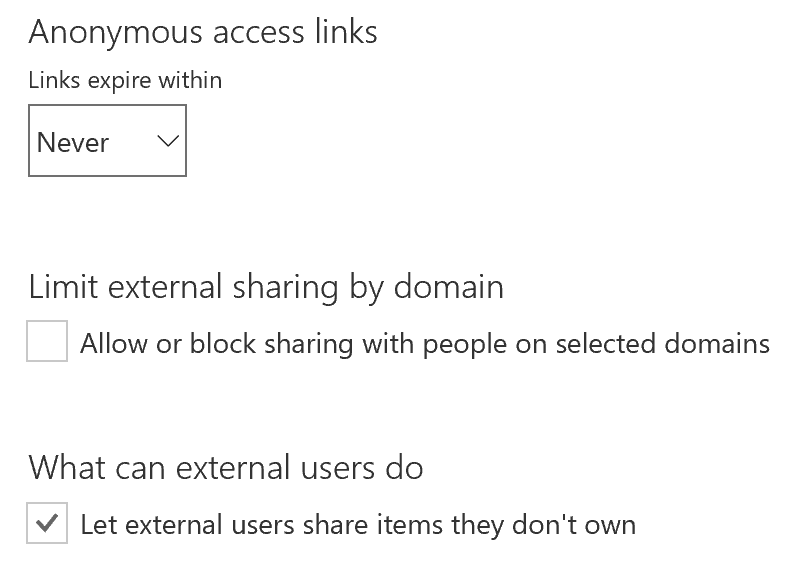 The next tab is the sync tab, where you can allow or disallow the synchronization of certain files and set if users can download the sync client.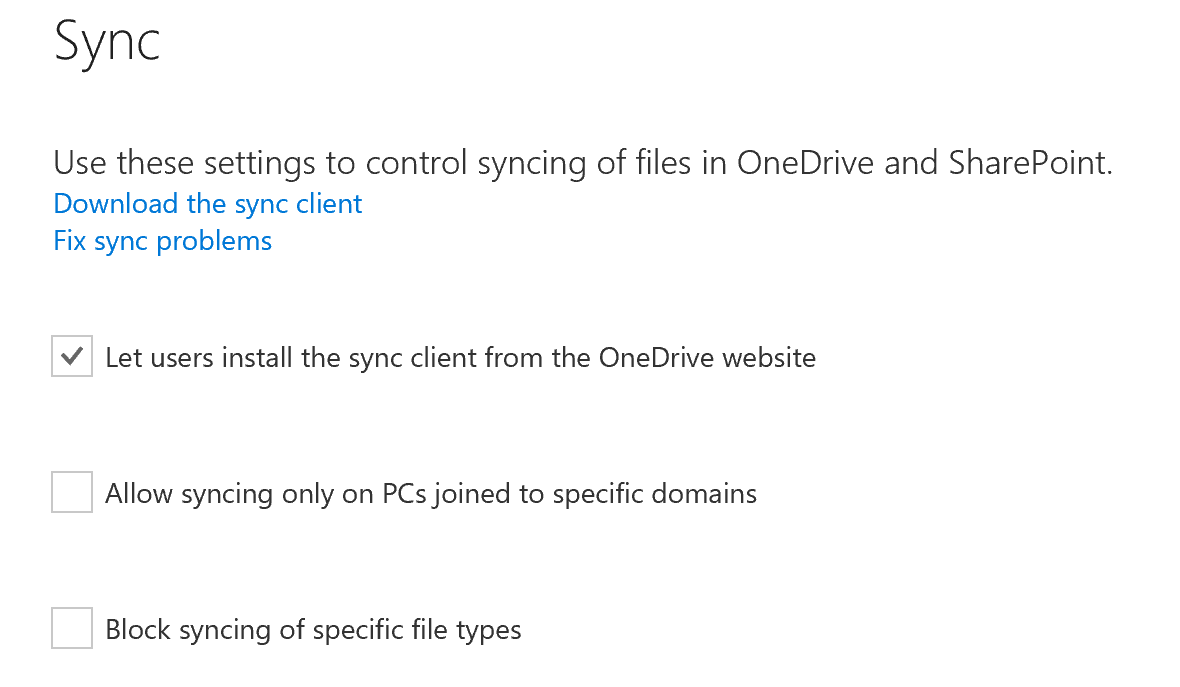 If you want to limit the amount of storage available for users, you can use the settings on the storage tab.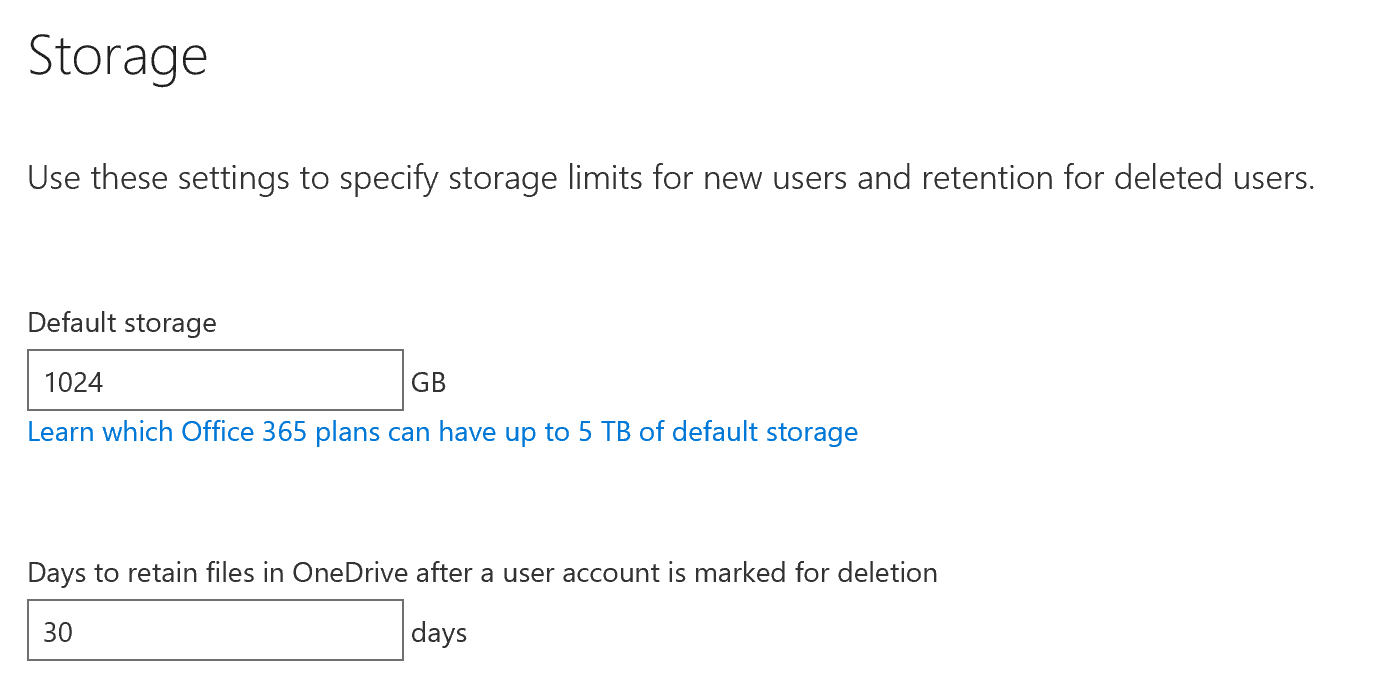 As you can see, you can also control how long files are retained in OneDrive after a user account is deleted.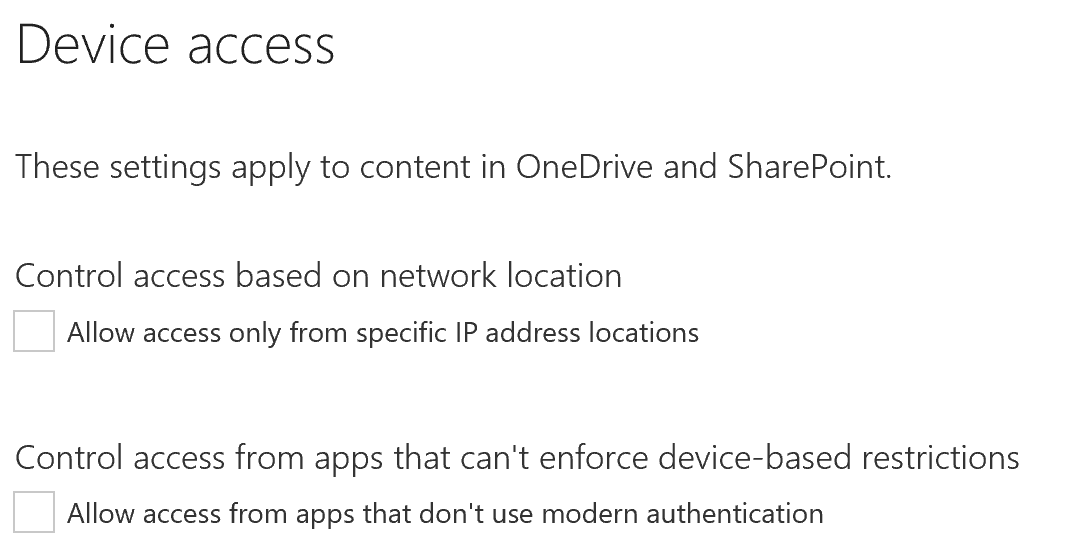 On the devices tab, you can set device access rules. I expect some integration with Intune to appear here in the future, so you can manage these rules from one simple interface.
The final tab is the compliance tab, which simply provides links to the respective settings in the Office 365 admin portal.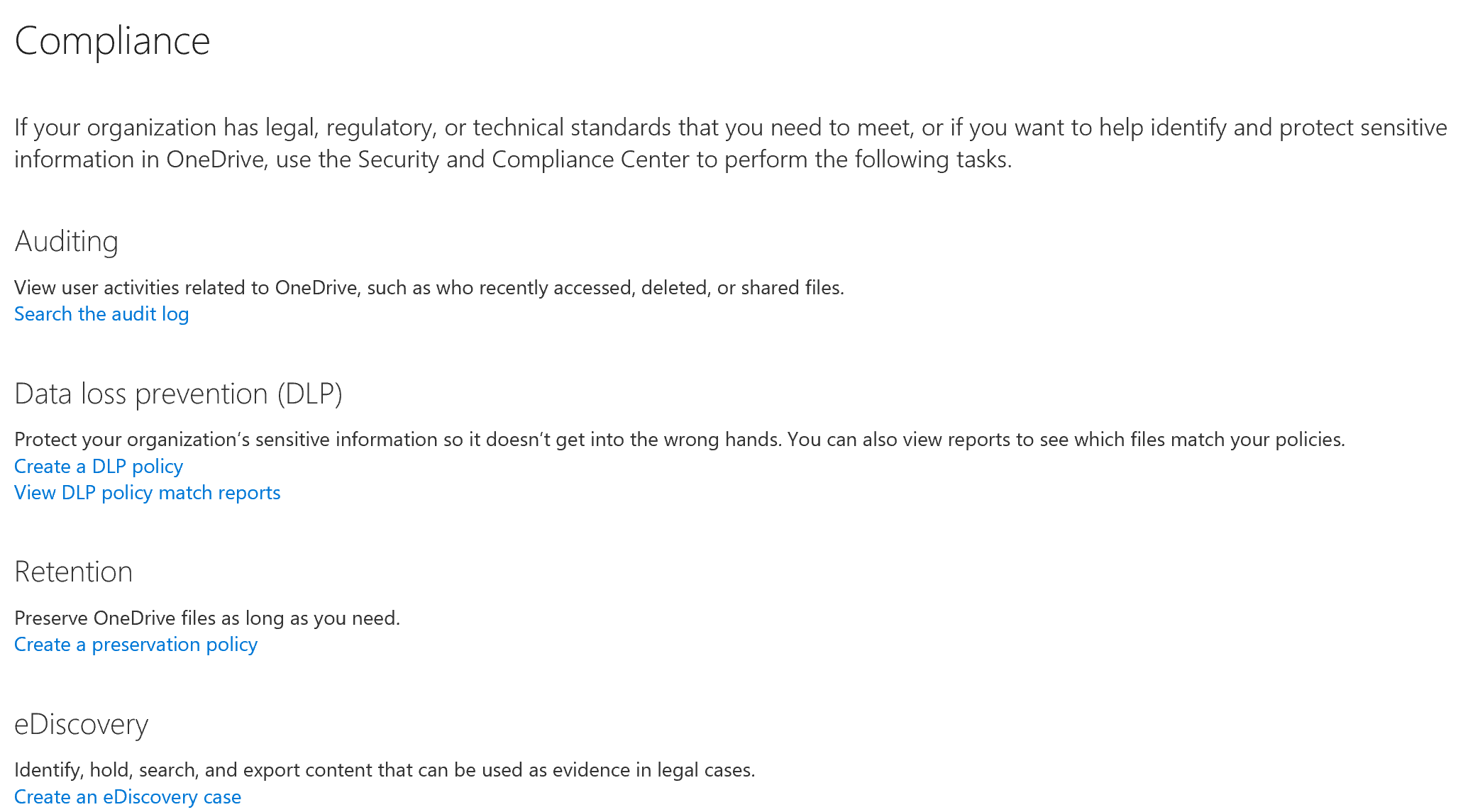 Want to try out the OneDrive admin portal yourself? It's currently being rolled out in preview. Visit https://admin.onedrive.com and log on with your tenant administrator's credentials to check it out!